Are you looking for a rowing machine hire service? If you are, you've found one of the best in South East Queensland. We are Fitness Equipment Hire and we are here to help you get fit with high quality rower hire equipment.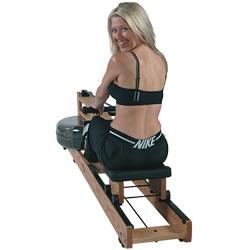 We are the trusted name for rowing machine hire. With deliveries to Brisbane, Ipswich and the Gold Coast, at Fitness Equipment Hire we specialise in the hire of quality exercise equipment for home use. We pride ourselves on high levels of customer service. With a large fleet of equipment our customers are assured fast and efficient delivery.
Brisbane and Gold Coast residents can rely on Fitness Equipment Hire. We strive to provide our customers with a broad selection of hire treadmills, hire exercise bikes and hire rowers suitable for all fitness levels. Rower hire deliveries from Fitness Equipment Hire are available seven days a week. Order online today and exercise in the comfort of your own home.
Fitness Equipment Hire includes:
Treadmill hire
Exercise bike hire
Cross trainer hire
Vibration machine hire
Rower machine hire
Click here to view our full fitness equipment hire range and book your rowing machine hire today.
We offer free delivery and pick up on hires. Treadmill and exercise bike hire rates start at a low weekly rate with fast delivery and quality fitness equipment. To hire exercise equipment please contact Fitness Equipment Hire on the below telephone number or order online. We guarantee the latest models, finest quality equipment at the best value and friendly service.
Click here to find out more about Fitness Equipment Hire and Gold Coast rower hire.